Management Accounts
Generate new Management Accounts
Client Folder
Select 'New' from Management Accounts.
In the report dialogue box input : Start and Finish dates (time period can start on any day of the week/month), Report type (Weekly/Monthly etc.).
Break out of reports by week/month etc. are calculated to period end on midnight Sunday.
Select how to handle Year End journals.  Filter 'Year End journal removes transaction with the description 'Year End Journal' to facilitate calculations across postings (3200).
Option 'Include Prior Years Comparative' is available for Profit and Loss Summary report and 'Profit and Loss (Actual vs Prior year)' and allows for year to year comparison.

date  to date (W/BW/M/Q/O)
Management Reports have 7 default pages each named in the bottom tabs : Front, Authorisation, P&L, Balance Sheet, Trial Balance, Debtors, Creditors. These form the basis of the Management Accounts and are editable and customisable. There are 2 extra tabs  when 'Include Prior Years comparative option is chosen.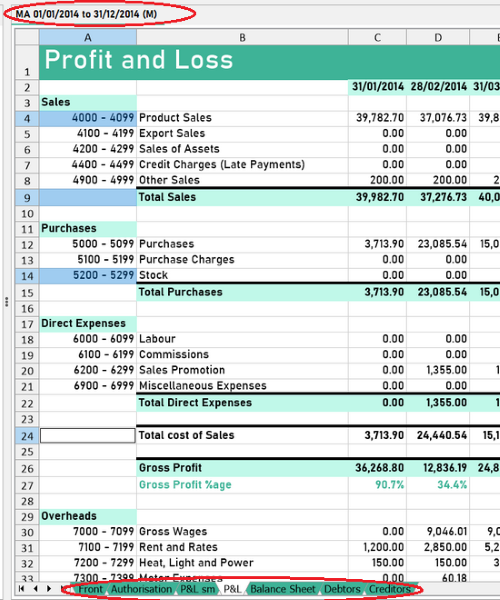 Top menu bar
Report / Management Accounts Wizard.